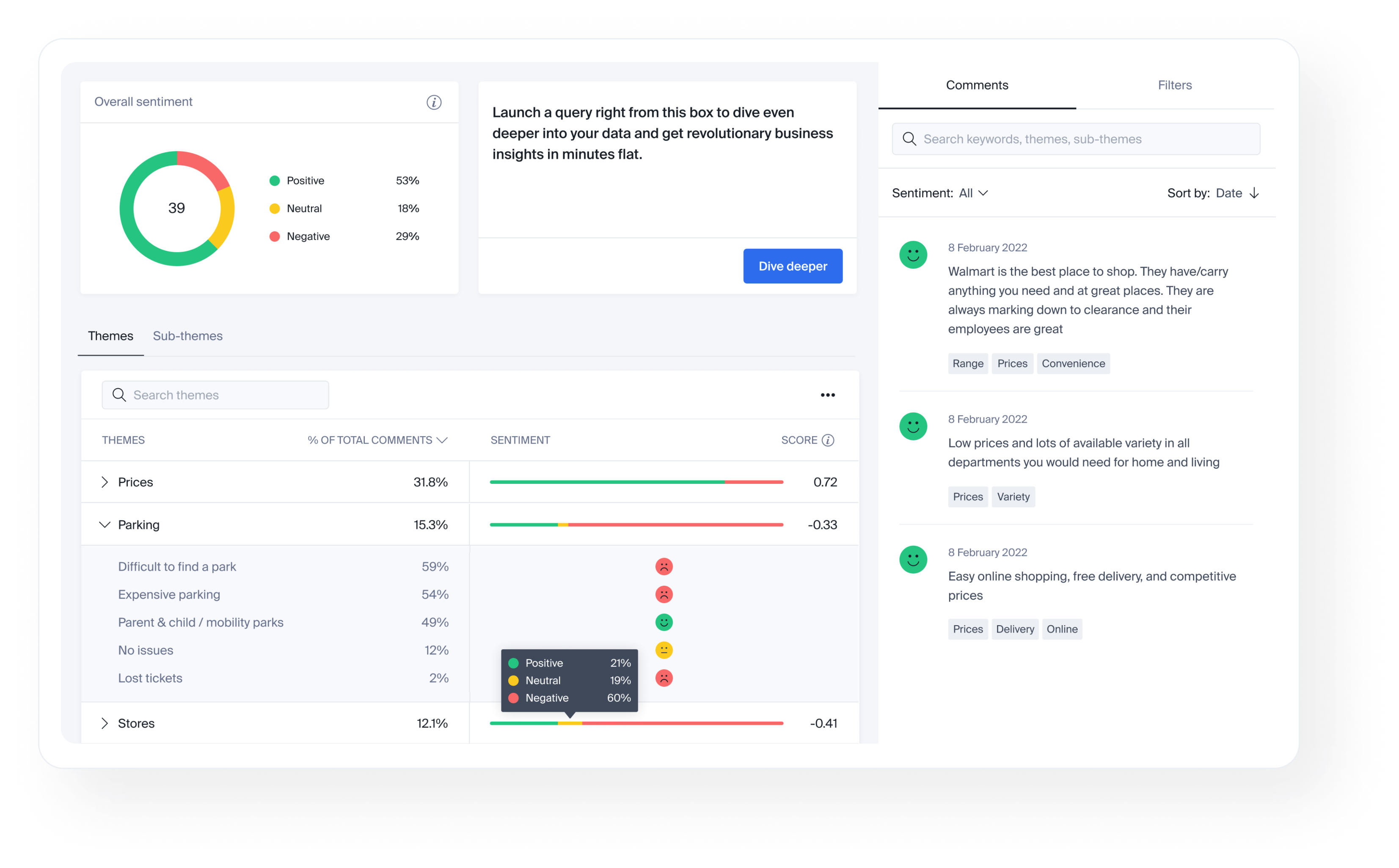 The rich, detailed insights you need.
The business transformation you deserve.
Powered by a unique combination of Yabble proprietary algorithms and OpenAI's state-of-the-art GPT-3 neural network, Hey Yabble Count produces detailed theme counts, sub-theme counts, and sentiment analyses from unstructured text data.
A revolutionary tool unlike anything else on the market, Hey Yabble Count is a new frontier in research and insights.
Using the rich insights it generates, you can quickly pinpoint the key drivers of business growth.
Better, faster insights. Better, faster business decisions. Bigger, faster success. It's that simple.
Hey Yabble Count is a game-changer.
From full automation and huge time savings to an unparalleled understanding of your audience, Hey Yabble Count offers significant benefits that have the potential to completely transform your business.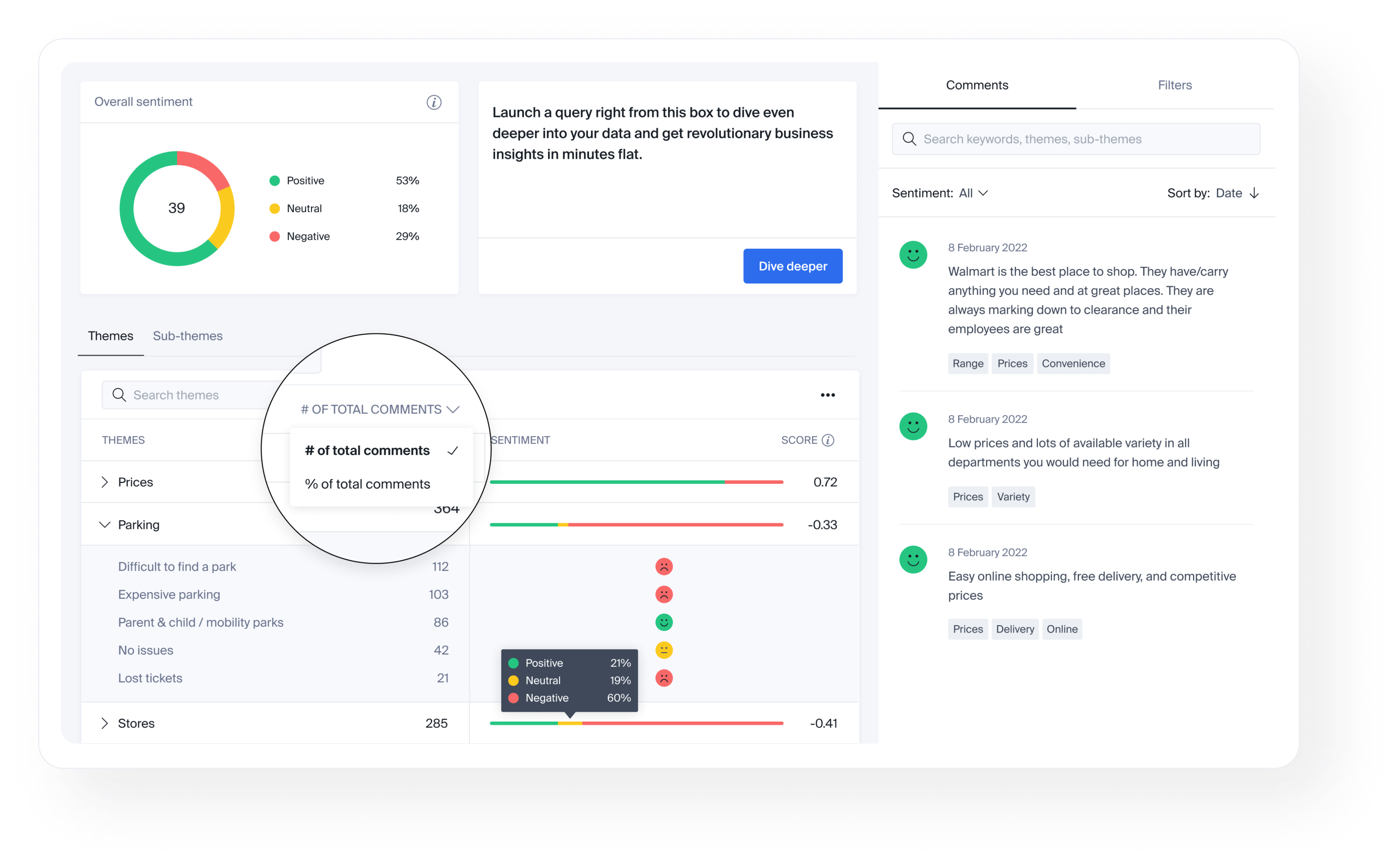 Layers of rich detail
Access theme counts, sub-theme counts, and sentiment analysis, all generated from your unstructured text data. Explore your insights in whatever level of detail you choose, from the surface-level themes to the more granular sub-themes.
What is Hey Yabble Count, and why is it useful?
What kinds of data can I run counts on?
What can theme counts tell me about my unstructured text dataset?
What are themes and sub-themes?
How do I run a theme count?
What are sentiment and sentiment scores?
How is sentiment calculated?
How does the filter functionality work?
What can I see on my Hey Yabble Count Explore page?
Can I run a Query without a Count?
Can I test my query before I run it?
Get
started

with Hey Yabble today
Why wait another second for better business insights?
Sign up for Count now to experience the power of Hey Yabble.