Revolutionizing the way insights are created.
From the world's first ChatGPT plugin for insights to a suite of AI tools that allow you to count, summarize and chat with your data – Yabble is the leading AI solution for insights. Built with a combination of custom algorithms, 50,000+ hours of training and OpenAI's world-class GPT neural network – Yabble is trusted by leading brands globally.
Secure, automated AI solutions for every stage of research. Yabble is AI for insights.
People who've been sent a Yabble survey
Unstructured data points processed
Minutes customers have saved by using our platform
Founded in 2017, Yabble is a cutting-edge technology company that's revolutionizing the world of insights.
A first-of-its-kind insights ecosystem built on game-changing AI products, we help brands enrich their customer understanding and generate transformative knowledge that drives growth and innovation.
Comprised of experts from six different countries, our team has a relentless focus on building world-leading products using state-of-the-art artificial intelligence technology. That means consistently ensuring we're developing our business using the best of the best, including our own proprietary algorithms and OpenAI's powerful GPT neural network.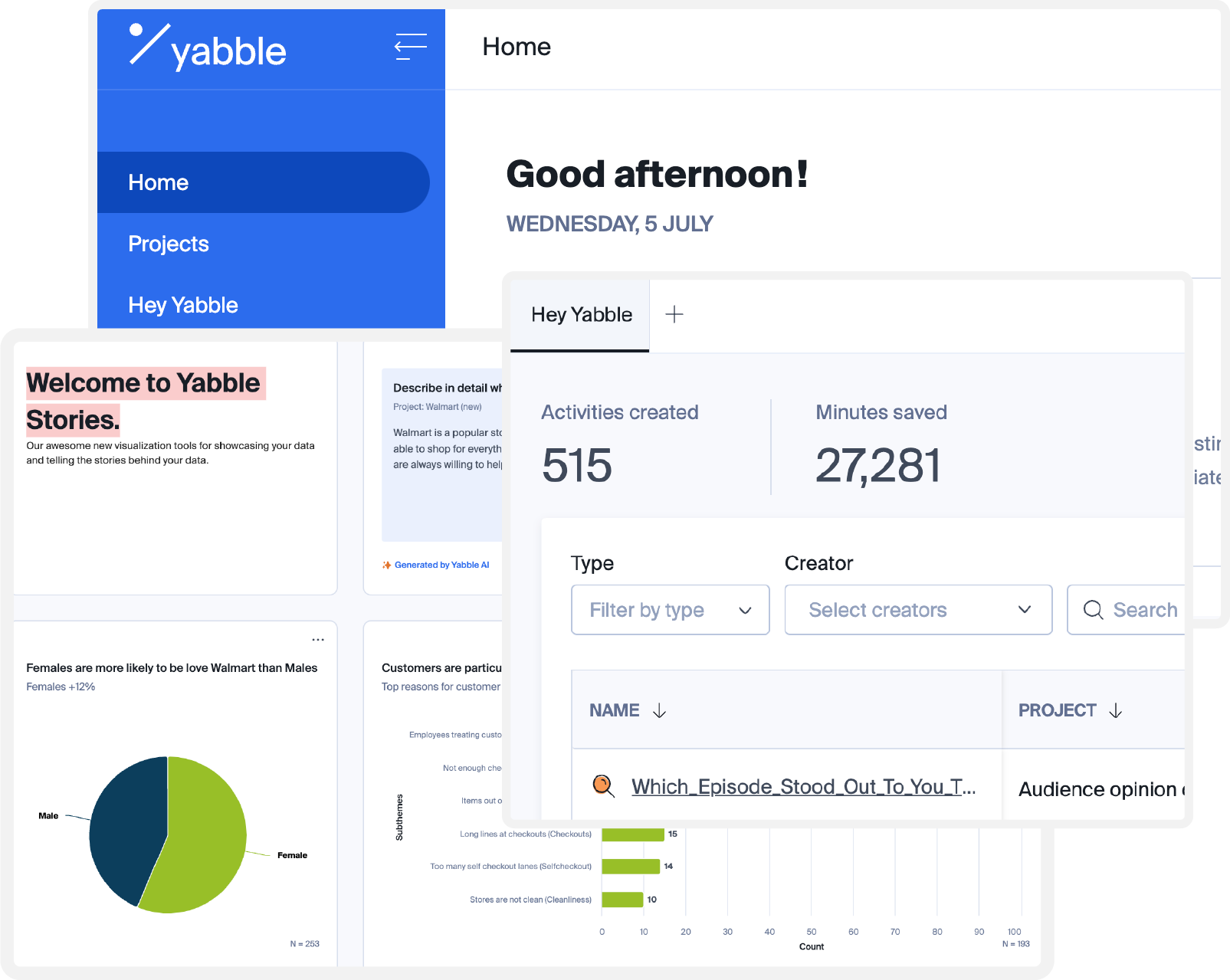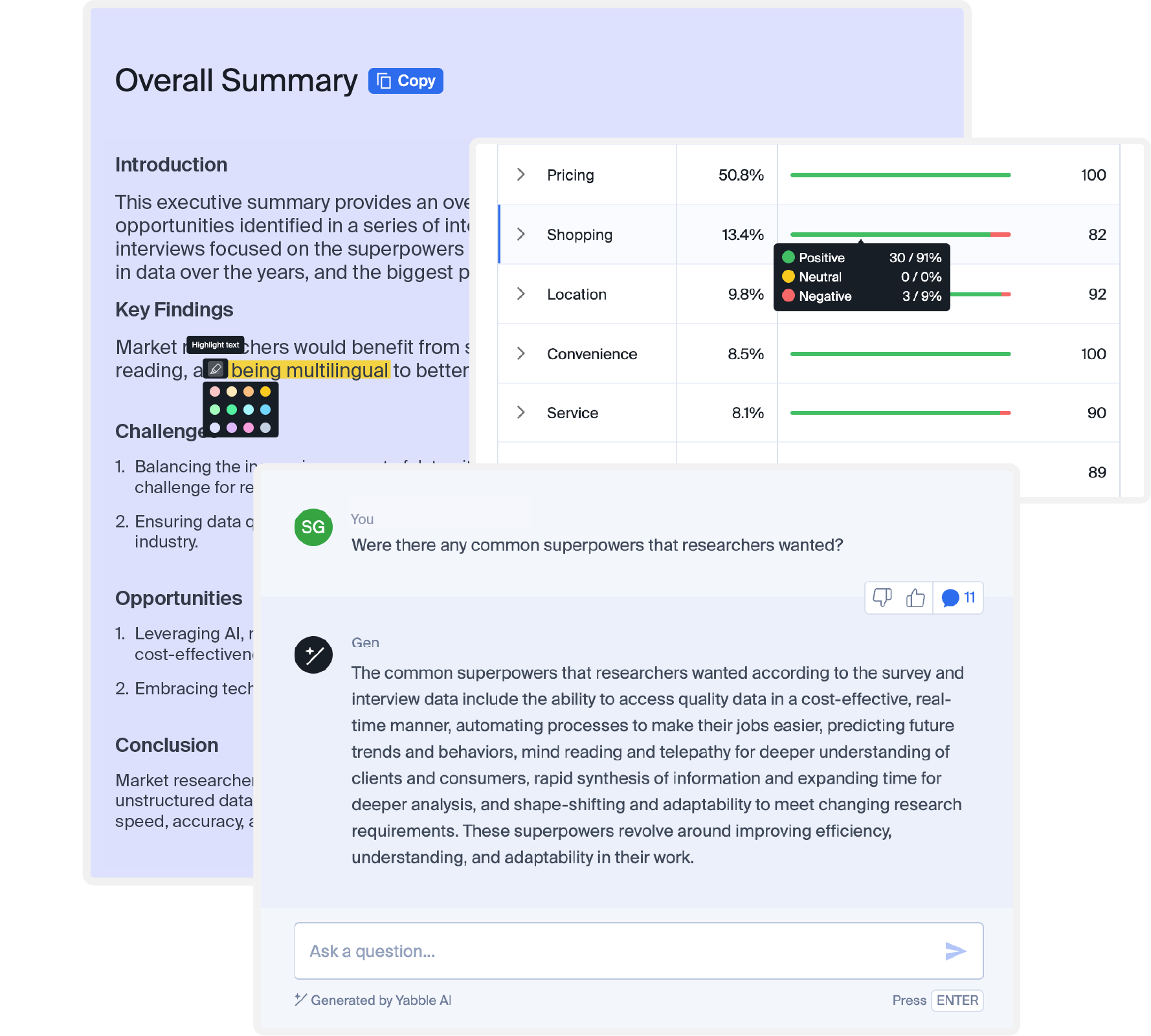 The future of insights
In every corner of the globe, there's a market for what Yabble offers.
Our products are suitable for businesses of all sizes and sectors, and we're already used by some of the best-known names in the world. Stacked with supermarket chains, media titans, retailers, energy companies, and FMCG producers, our roster includes everything from a dynamic New Zealand team pioneering new uses for merino wool to one of the largest and most popular community hubs on the internet.
Yabble plays an integral role in the growth and innovation of brands in the United States, Australia, and New Zealand, and we've got plans for even bigger expansion in the near future.
The demand is growing, and the sky's the limit. Welcome to the insights revolution.