Your ultimate AI
research assistant.

Start chatting with with your data today. Ask unlimited questions, dive deeper into emerging trends or focus on a particular topic.
No more waiting for insights – with Gen rich insights are just a question away.
Designed to help you uncover hidden insights
Generate insights from all corners of your data with speed and ease. Simply ask your data a question and get instant insights with generative AI. No need to run cross tabs or read transcripts anymore.
With Gen you can ask your data unlimited questions. Focus on a particular topic, drill down to key behaviors or explore your data holistically.
Insight generation has never been easier. Effortless insights, instantly.
It's that simple. Yabble it.
Rethink how you create insights
You can generate insights from any type of data with Gen, from longer qualitative interviews to shorter product reviews and surveys. Just ask Gen your question and you will have game changing insights instantly. Insight based strategic decision making has never been easier.
Have the freedom to explore your datasets
Create unlimited insights quickly and iteratively. There's no limit to the number of questions you can ask Gen. Gen delivers insights immediately using the best natural language models and Yabble's 20,000+ hours of collective research knowledge.
Be confident your data is secure
Yabble operates a 'walled garden' approach to your data to ensure customer data is not used to train language models like OpenAI's ChatGPT. Data peace of mind guaranteed.
Ready to
supercharge

your insights?
Use Gen together with Count & Summarize for the richest insights
You can use our game-changing AI tools separately to achieve powerful results or why not maximize the impact by combining them.
Let Count analyze your unstructured data for themes, sub-themes, sentiment, and trends — and then dive into the "why" behind those insights using Gen.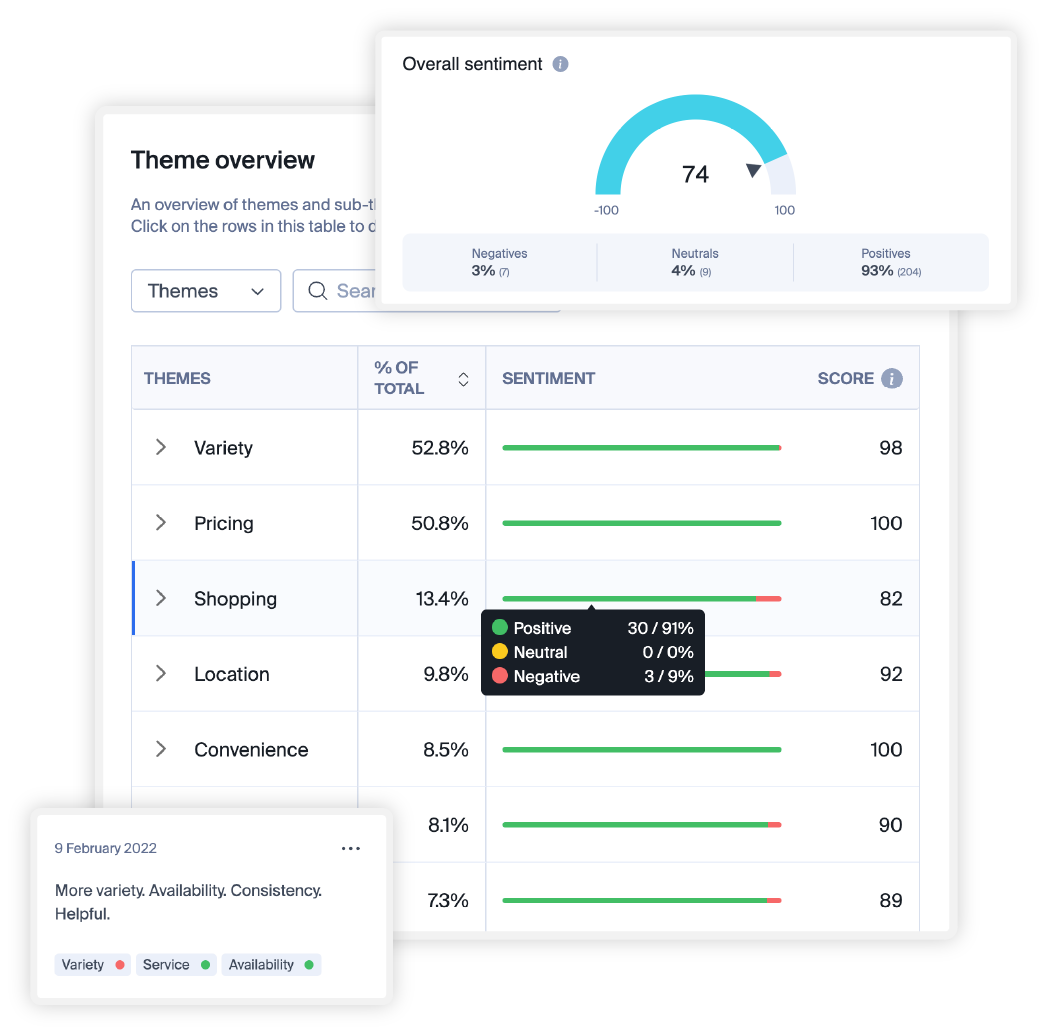 "I love being able to chat with my data. It's perfect for diving deeper into all the different topics and getting insights quickly. It's super easy to use."
Early Beta User

How to structure your question to Gen?
What does Beta release mean?
Can Gen talk to long and short form data?
Can Gen talk to Yabble theme-counted data?
Why can't Gen give me accurate percentages or numbers?
Why doesn't Gen give me the exact same answer for the exact same question?
Do I have to give a complete context to each question I ask?
Why doesn't Gen use all of my survey responses (or 'comments') every time?
What languages does Gen like?
Harness the power of Yabble's AI solutions. Yabble it.
Get in touch today to revolutionize your insights!