Get detailed insights in minutes with

Meet Summarize: an insights market game changer!
Forget painstakingly reading through transcripts, sifting through notes, and inefficiently collaborating with teams. Get detailed summaries of your long-form data effortlessly in minutes.
Summarize it and free your mind to apply the human insight!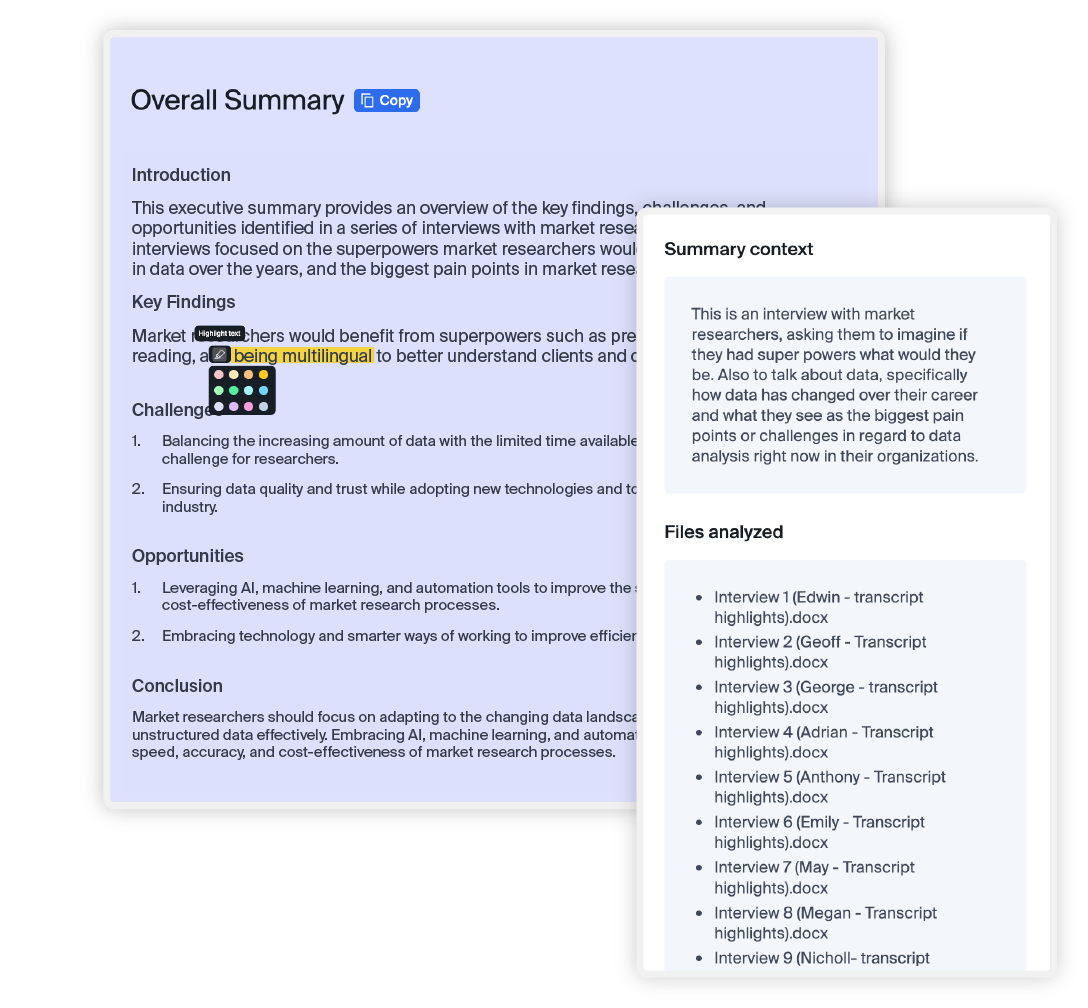 Supercharge your qualitative analysis.
Built using Yabble's world leading AI technology, Summarize generates accurate and rich summaries of your long-form data, such as interview and podcast transcripts, at unprecedented speed.
Summarize it – let AI do the heavy lifting for you.
Accurate, in-depth summaries.
The precision of your summaries is critical to making insightful business decisions. We designed Summarize to ensure your results are both accurate and cover the breadth of information contained in your data.
Reduced speed to insight. Improved productivity.
Our fully automated AI technology makes manual reading and note taking a thing of the past. Summarize automates the data-crunching for you so you can focus on higher value strategic thinking.
Seamless collaboration.
Use your Summarize output to quickly and efficiently share key information from your data with stakeholders. Summarize generates an executive summary which can be quickly copied into your collaborative channels for discussion and review.
Ready to
supercharge

your insights?
Want even richer insights from your Summarize output?
So you've Summarized it — now chat with it – with Gen.
Start a conversation with your results by asking an open-ended question. Then sit back, watch the magic happen. Let Gen help you find the "why" behind your data.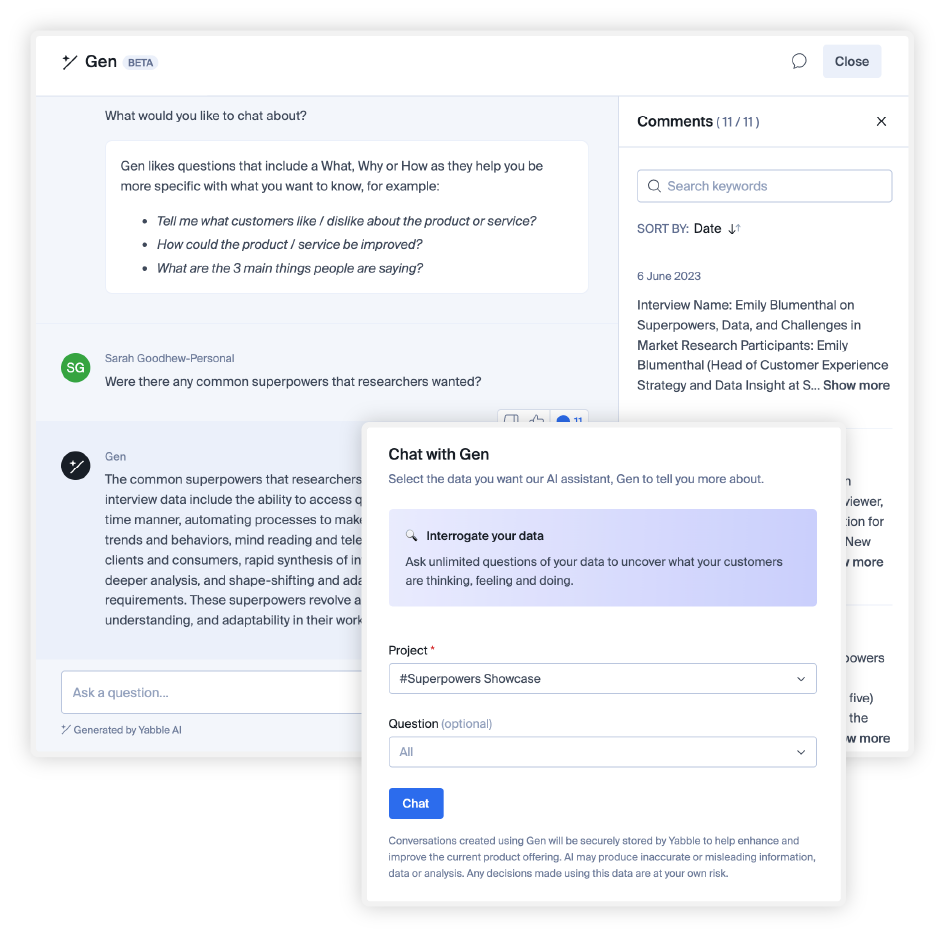 What is Hey Yabble Summarize and why is it useful?
Can Summarize do an overall summary of all interviews?
"I used the Summarize product to analyze about 10 executive interviews. I usually plan between 2-3 hours per interview for the analysis and report writing. The entire process using Yabble took 15 minutes (uploading and analysis). When I checked the quality versus what I would have written - the were no exclusions or inclusions that shouldn't have been. The final product I delivered to the client took about 3 hours instead of 30."
Gregg Archibald
Managing Partner | Gen2 Advisors
Harness the power of Yabble's AI solutions. Yabble it.
Get in touch today to revolutionize your insights!