Our revolutionary and fully automated AI analyzes your unstructured text data for themes, sub-themes, sentiment, and trends. No manual set-up required: just let the magic happen, and dive into your insights from every angle.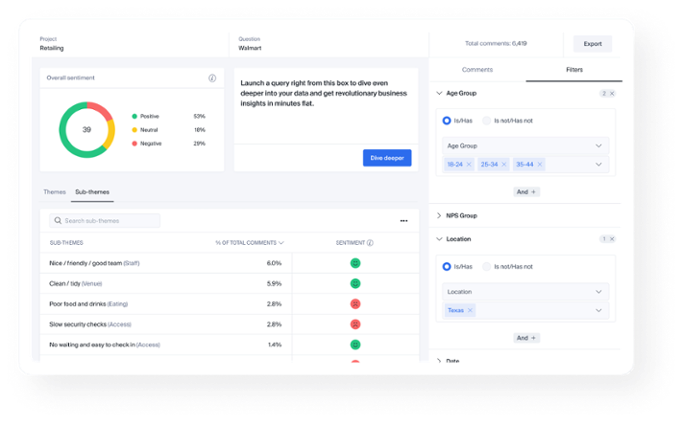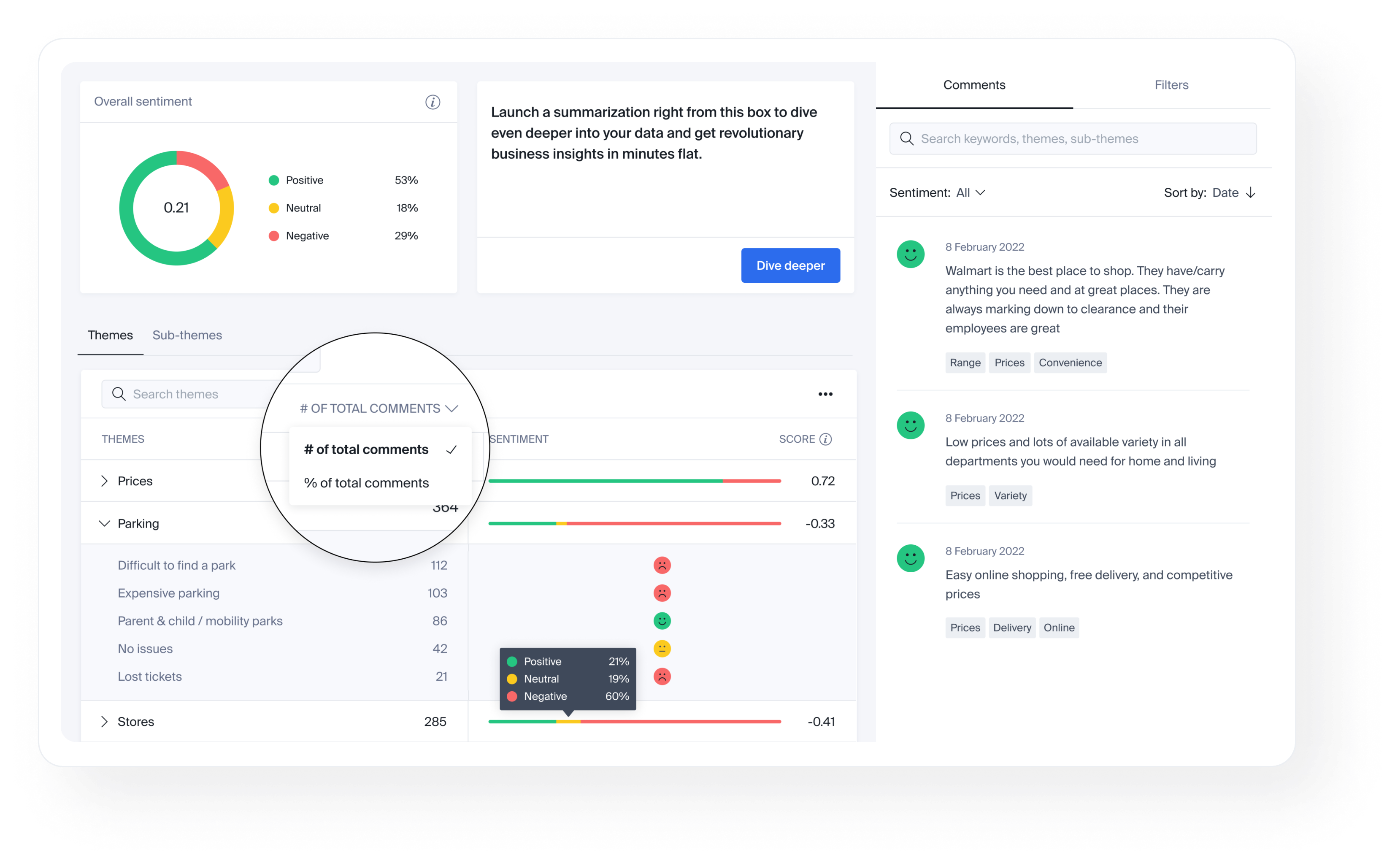 Combine Count and Query for game-changing insights
From full automation and huge time savings to an unparalleled understanding of your audience, Yabble offers unmatched benefits that have the potential to completely transform your business.
Want the richest possible insights? Use Count and Query together for the most powerful results.
What is Count, and why is it useful?
What kinds of data can I run counts on?
What can theme counts tell me about my unstructured text dataset?
What are themes and sub-themes?
How do I run a theme count?
What are sentiment and sentiment scores?
How is sentiment calculated?
How does the filter functionality work?
What can I see on my Explore page?
Can I run a Query without a Count?
Can I test my query before I run it?
Get
started

with Yabble today