Unlock your unstructured data with
Themes. Sub-themes. Sentiment. Trends.
Count is 100% automated and turns your data into actionable insights at the click of a button - 1000x faster than an expert human. Immediately identify your key drivers for business growth with Yabble's AI solutions.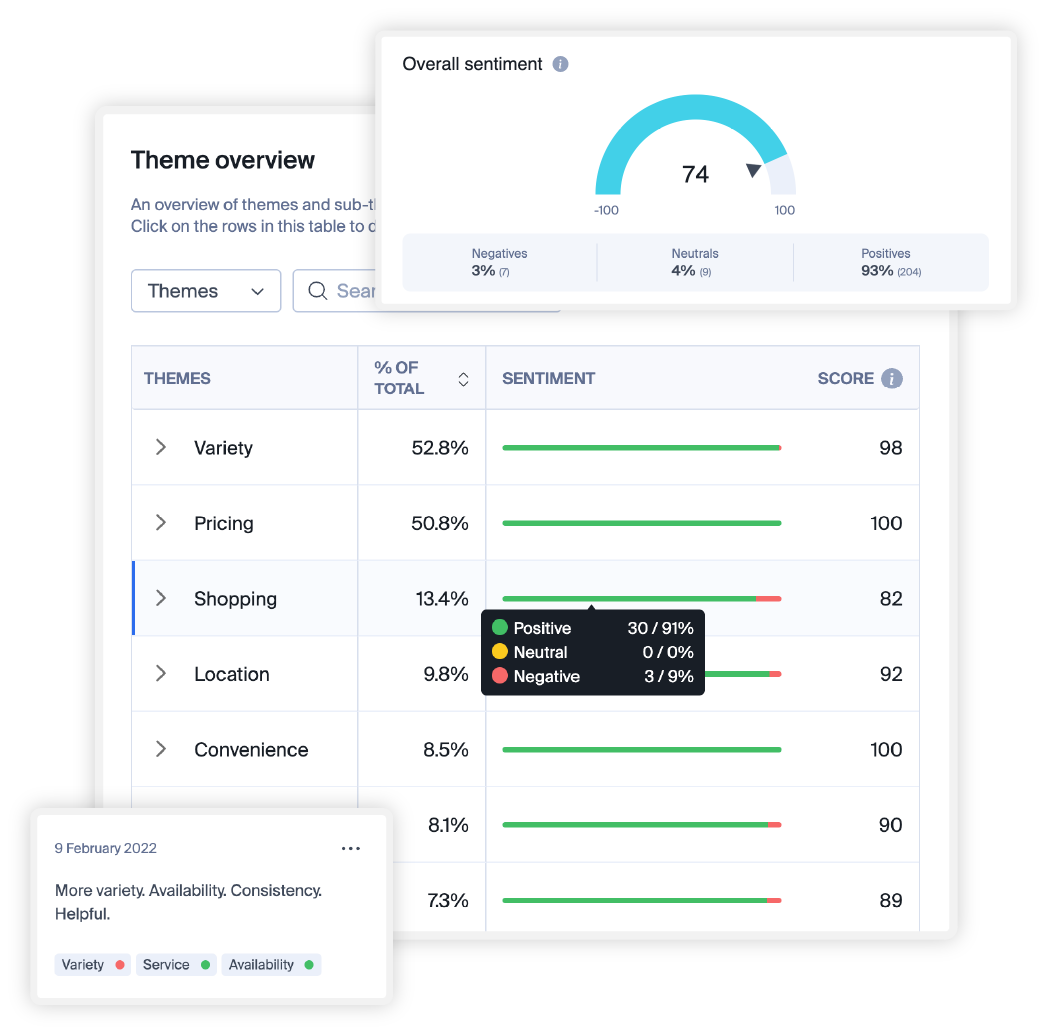 Combine Count with Yabble's other AI solutions for game-changing insights
Yabble's fully automated AI solutions offer huge time savings and an unparalleled understanding of your audience. Once you have 'Counted it' with Yabble Count interrogate it further to produce even richer insights with Yabble's Gen tool.
Want the richest possible insights? Use Count and Gen together for the most powerful results.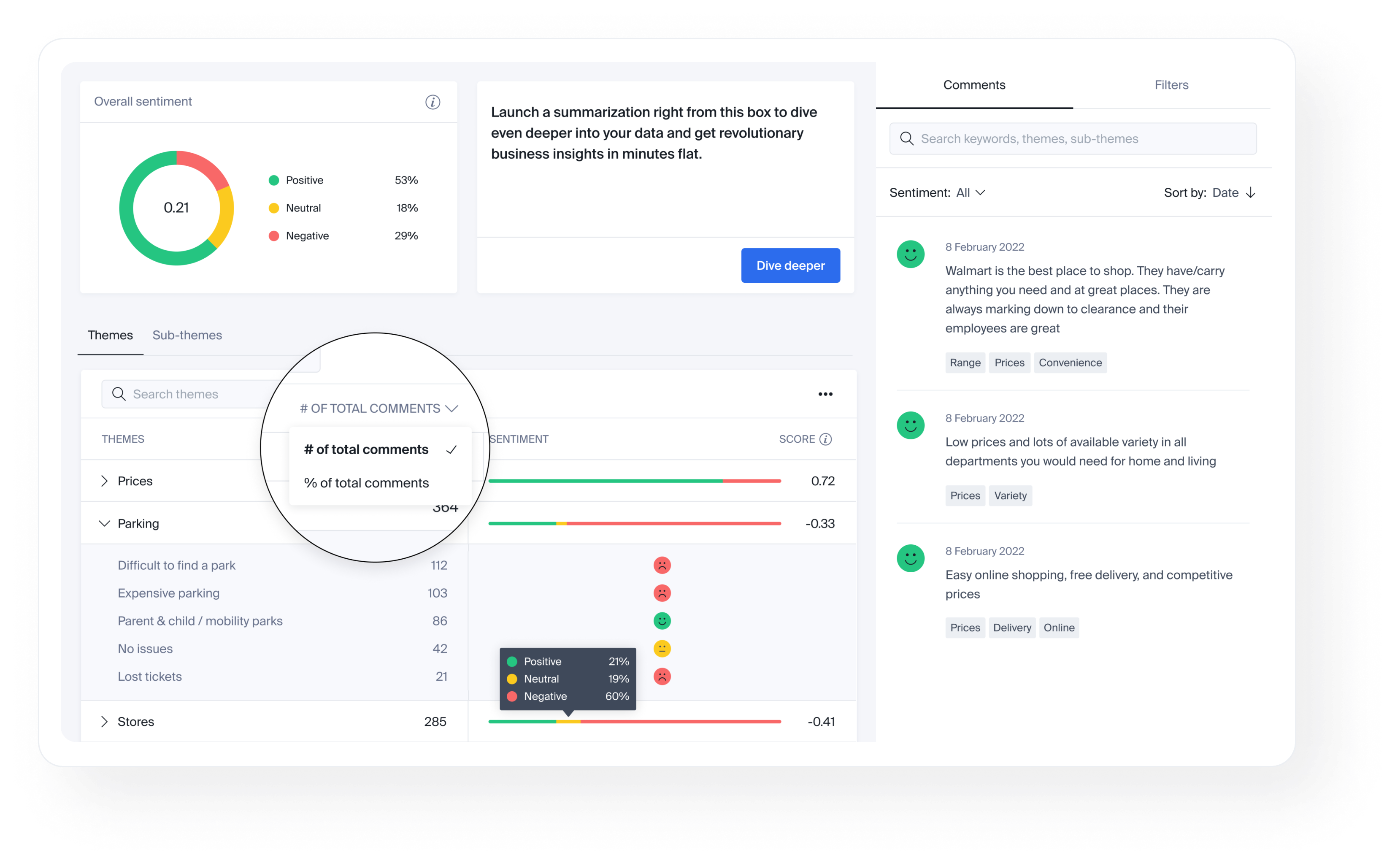 Get
started

with Yabble today
What is Count, and why is it useful?
What kinds of data can you run in Yabble Count?
What can theme counts tell me about my unstructured text dataset?
What are themes and sub-themes?
What are sentiment and sentiment scores?
How does the filter functionality work?
What can I see on my Explore page?
Harness the power of Yabble's AI solutions. Yabble it.
Get in touch today to revolutionize your insights!