Revolutionize your data visualization with

Visualize your insights, streamline your reporting, and tell the story you need, all in one place. Dive into a new era of data visualization with Yabble Stories.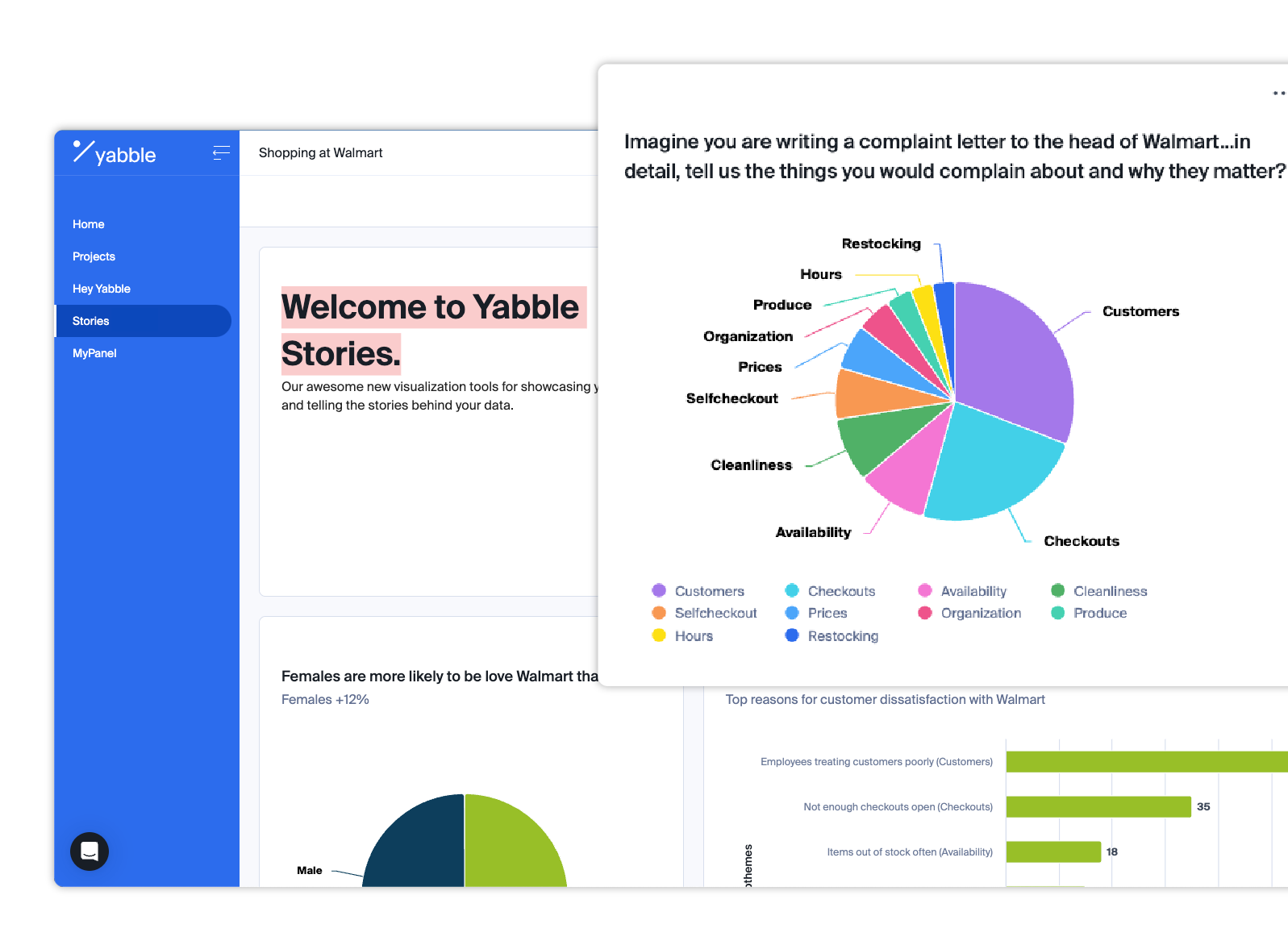 Visualize your insights. Streamline your reporting.
Stories is a tool that lets you create, edit, and present data-driven narratives directly from inside Yabble. Visualize insights across multiple projects and streamline your reporting with live data.
Centralize & Simplify Insights
Combine data from various projects into a single compelling narrative. Easily create stories from one or multiple projects, navigate and manage stories directly from the main Yabble menu, and use the intuitive grid system for widget placement, ensuring a polished presentation every time. Bring all your insights together, making data-driven decisions easier and more efficient.
Freedom to Report on the Insights You Need
Visualize your top themes and sub-themes from Yabble Count and easily compare sub-groups and segments. Create visualizations from multi-choice, single-choice, NPS data and more – you can customize chart styles, filter insights, and embed queries for a tailored narrative. Export individual charts in PNG, PDF, or SVG formats, or present like a PowerPoint to suit your stakeholders' needs.
Dynamic Data Visualization
Dive deep into your data with a fresh lens, uncovering insights like never before. Add text, charts, queries, and more to your stories. Resize, move, or delete widgets with simple drag-and-drop functionality. Live data integration ensures your insights are always up to date.
Collaborative & Organized
Filter stories by project or creator, ensuring you always find what you need. Collaborate with your team, with user roles ensuring appropriate access and visibility. Unique naming ensures clarity and organization.
Ready to
supercharge

your insights?
Tell better Stories with Yabble Count
Data is the fuel that powers the insights stories you need to make smart business decisions.
Let Count analyze your unstructured data for themes, sub-themes, sentiment, and trends - then visualize these in Stories.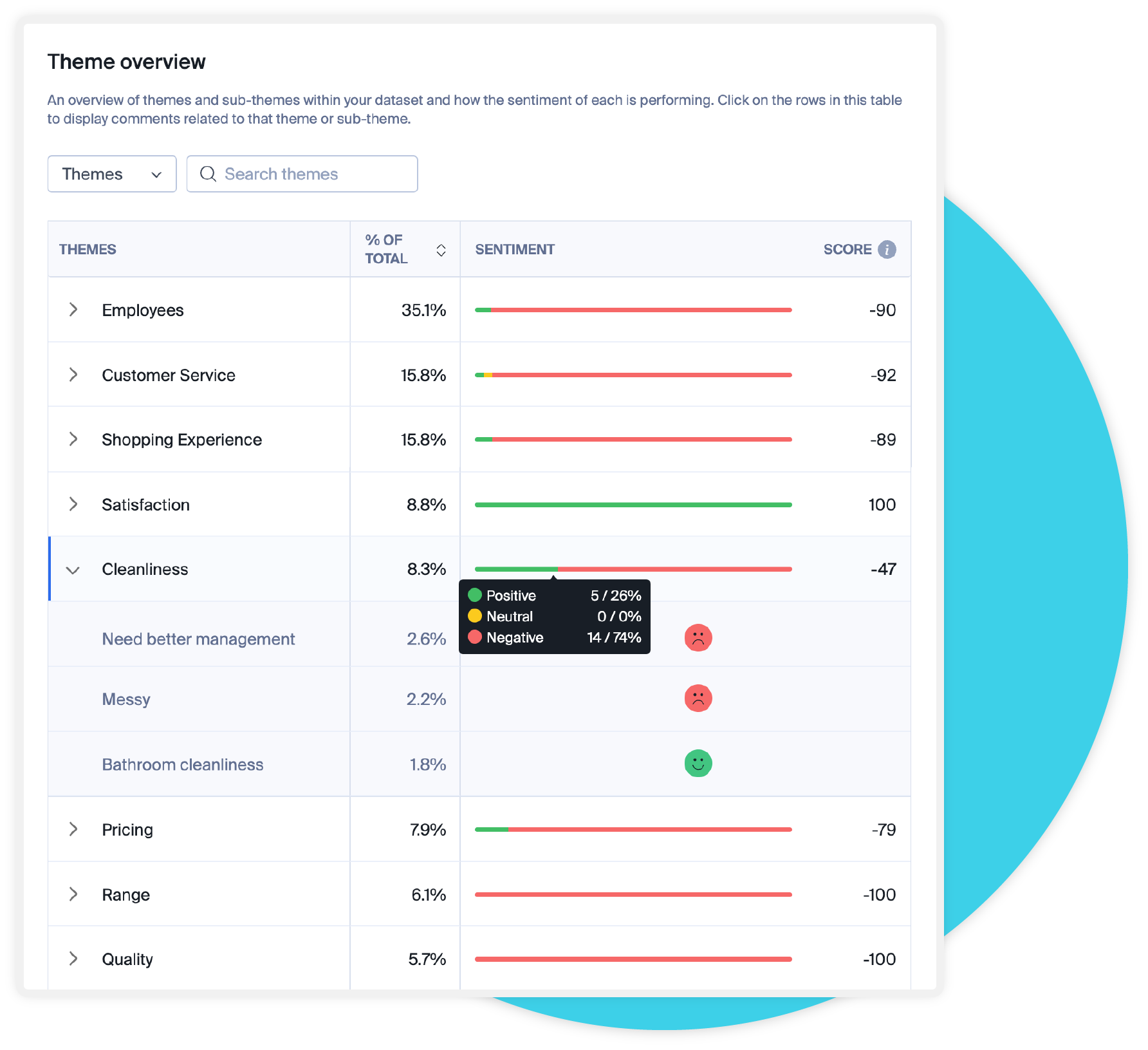 What is Hey Yabble Summarize and why is it useful?
Can Summarize do an overall summary of all interviews?
"I used the Summarize product to analyze about 10 executive interviews. I usually plan between 2-3 hours per interview for the analysis and report writing. The entire process using Yabble took 15 minutes (uploading and analysis). When I checked the quality versus what I would have written - the were no exclusions or inclusions that shouldn't have been. The final product I delivered to the client took about 3 hours instead of 30."
Gregg Archibald
Managing Partner | Gen2 Advisors
Harness the power of Yabble's AI solutions. Yabble it.
Get in touch today to revolutionize your insights!