Catch us delivering presentations and demonstrating Yabble's revolutionary power at leading conferences, forums, and industry events in the United States, Europe, Australia, and New Zealand.
Check out the full list of upcoming dates below.
Join us at our upcoming events!
Tap the links on each individual event for more details, including how to purchase tickets and hear from our world-leading Yabble team.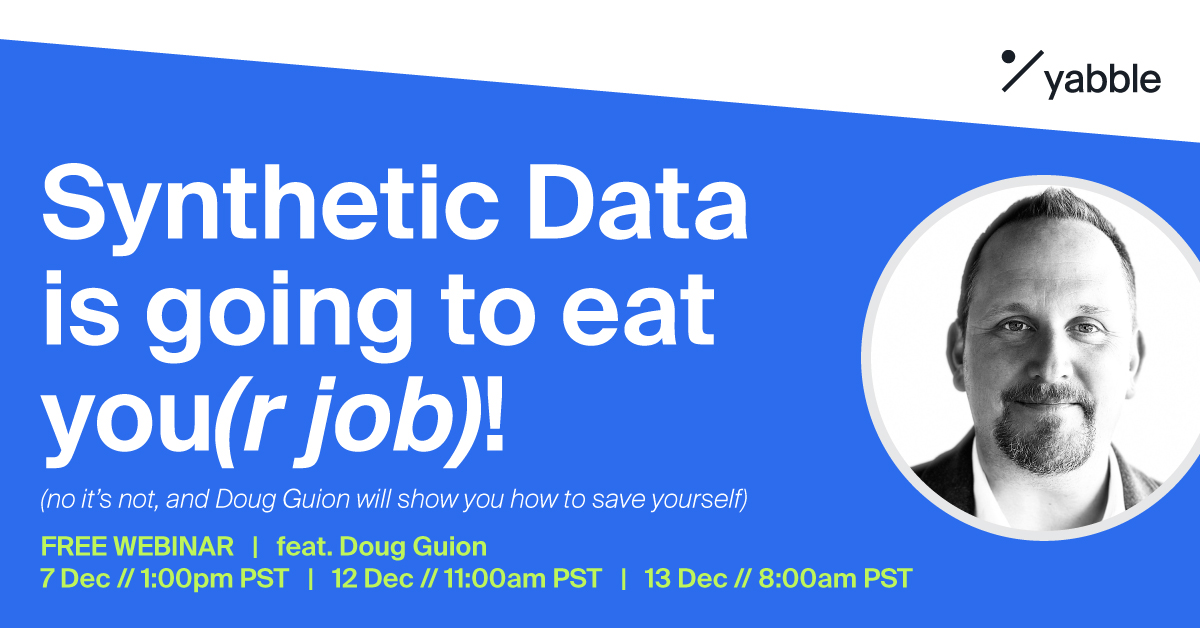 Synthetic Data is going to eat you(r job)!
7 - 13 Dec 2023 // Virtual
Synthetic Data, Augmented Data, Synthetic Personas, Virtual Audiences – whatever you want to call it – are here, NOW, democratizing access to insights. And the days of traditional sample have gone by – whether you want to admit it or not, the AI train has left the station and is rapidly leaving sample companies and traditional market research agencies trampled in its wake. So – how do you save yourself from being eaten by the Synthetic Data dragon? Join Doug Guion, Chief Growth Officer at Yabble and 25+ year research industry aficionado, to find out how to save yourself.