Welcome to the future of research and insights

Revolutionize your business with the power of Hey Yabble.
Our AI-powered insights generator creates rich, detailed insights from your unstructured text data with unparalleled ease and speed — saving you countless hours of manual work, providing you with an in-depth understanding of your customers, improving productivity at the individual and organizational levels, and leading to transformative business outcomes.
Transform your insights with Hey Yabble Count and Hey Yabble Query
Choose from Hey Yabble's two key functionalities — Count and Query — or use them together for the most powerful results.
Hey Yabble Count creates themes and sub-themes from your unstructured text data, applying sentiment to both the overall dataset and individual comments to give you a detailed understanding of your audience.
When you've identified areas of feedback worth further exploration, you can run a Query right from your Count results. Ask any open-ended question of your data, and Hey Yabble Query will generate an actionable insights summary in mere minutes.
It's a quick, easy process with the potential to transform your business. Why not start now?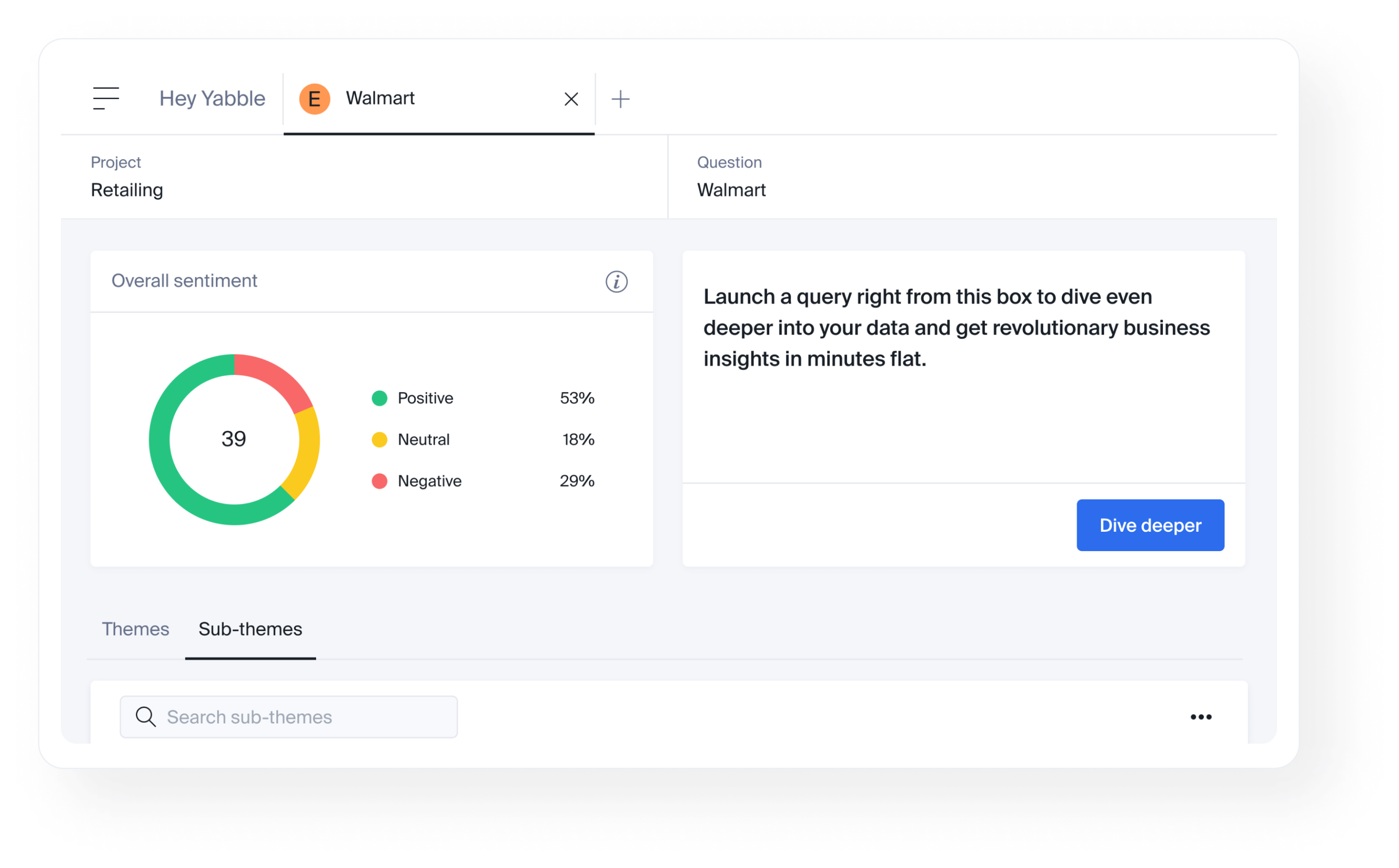 Layers of rich detail
Access theme counts, sub-theme counts, and sentiment analysis, all generated from your unstructured text data. Explore your insights in whatever level of detail you choose, from the surface-level themes to the more granular sub-themes.
"For the first time, we were able to gather real-time data at a smaller activation cost effectively and provide valuable feedback for future activation."
Senior Manager, Consumer & Shopper Insights
Carlton United Breweries
"To be able to give back to Kiwis and make sure our most vulnerable had access to their grocery essentials was a huge privilege for all the team at Foodstuffs. By partnering with Yabble, we were able to read and anticipate customer concerns and shopping behaviors and provide actionable insights for all our store owners across New Zealand, so they in turn could support their communities in the best way possible."
General Manager Marketing & CX Strategy
Foodstuffs Group
"Putting our customers' needs at the heart of our innovation is crucial. Our Sky Nation Customer Community run using Yabble's tools is one of our greatest assets for rich conversations and ideation."
Head of Marketing Strategy, CX & Data Insights
Sky NZ
"The Yabble platform turns what's usually quite a cumbersome, costly, time-intensive process into something quick, easy, and cost-effective — meaning we can actually perform market research more regularly and get more from our data."
Nick Cook, General Manager of Marketing
Mad Mex
You're in good company
Here are just a few of the brands using Yabble to generate insights and drive growth.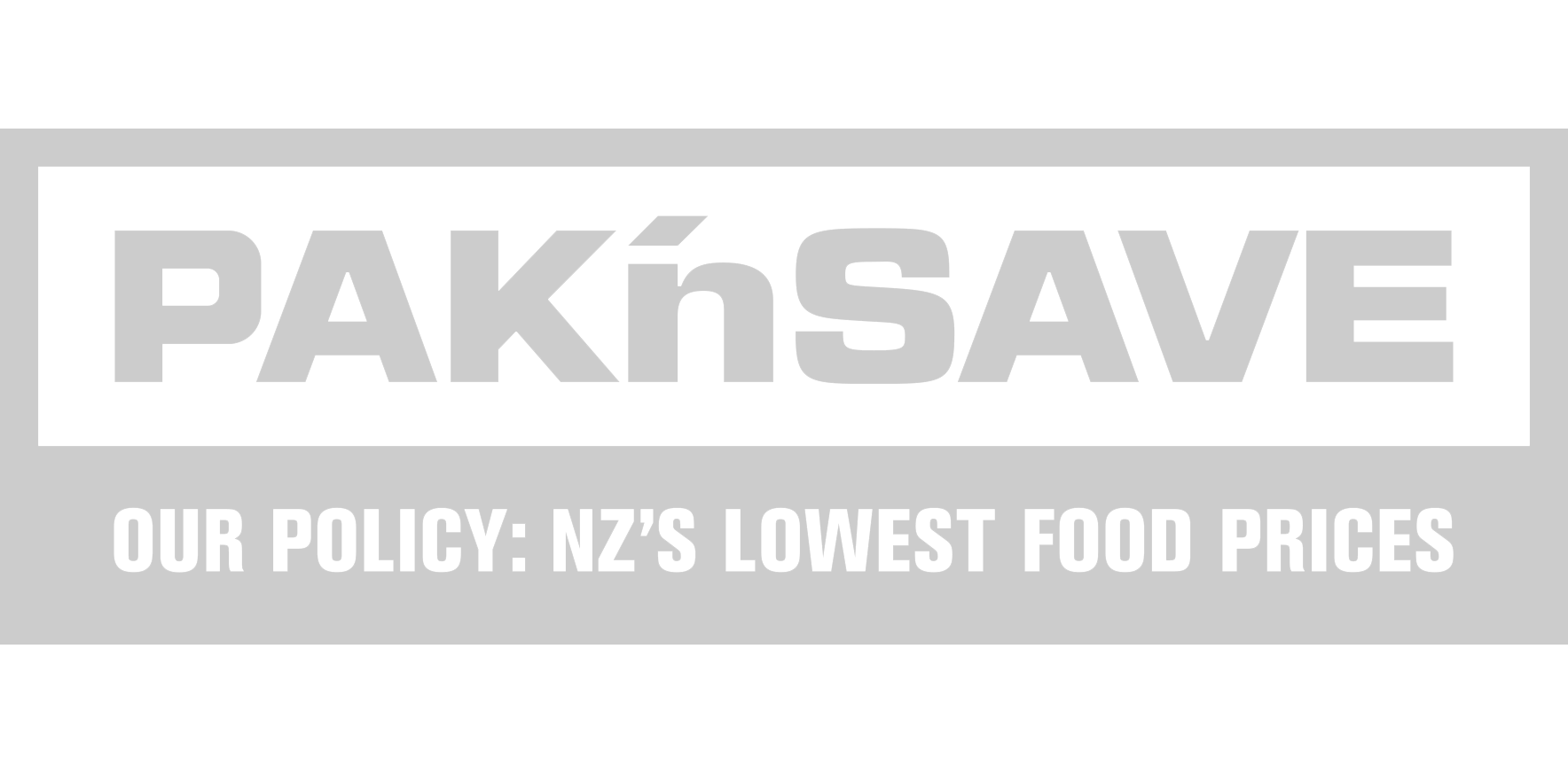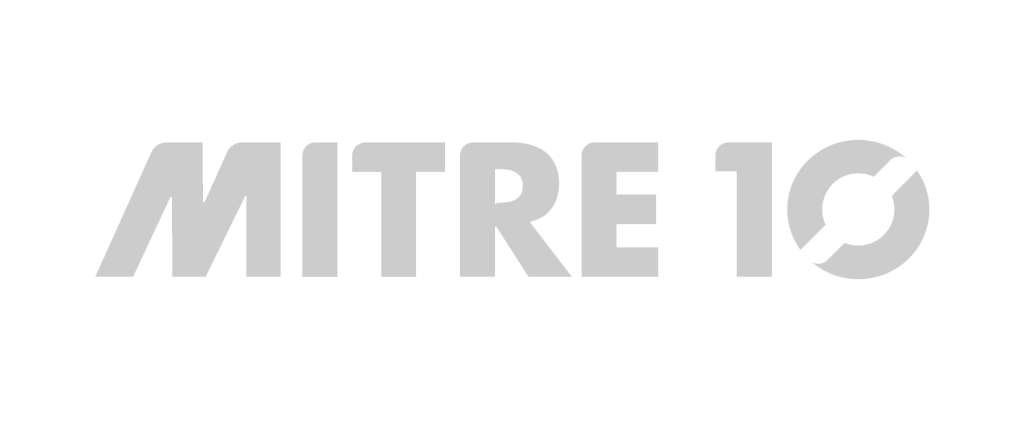 We're here to help you transform your business using the power of Yabble.
Get in touch today to revolutionize your insights!
Ready to supercharge your insights?