Make insights effortless.

Secure, automated AI solutions for every stage of research – Yabble is the leading AI solution for insights.
Yabble's latest innovation, Virtual Audiences redefines research with cutting-edge AI. Bypass traditional fieldwork and dive into a wealth of knowledge across any topic. Our unique Augmented Data model synthesizes vast data sources, crafting custom insights and personas specific to your needs. Experience precision and depth like never before.
Supercharge your insights. Yabble it.
Accelerate your speed to insight and unlock business growth with Yabble
Learn more about Yabble's key products ⁠— Virtual Audiences, Count, Gen and Summarize ⁠— and dive into the rest of the features at your disposal, from intuitive survey tools to a global audience of more than 60 million consumers.
Better technology for richer insights
When we say our AI-powered insights tools are unique, we mean it.
Yabble uses a combination of our own custom-built algorithms and OpenAI's world-class GPT neural network to generate fully automated and accurate insights from unstructured text data effortlessly.
Our unique Augmented Data model, which powers our Virtual Audiences, synthesizes vast data sources, crafting custom insights and personas specific to your needs.
Ready to unlock your insights?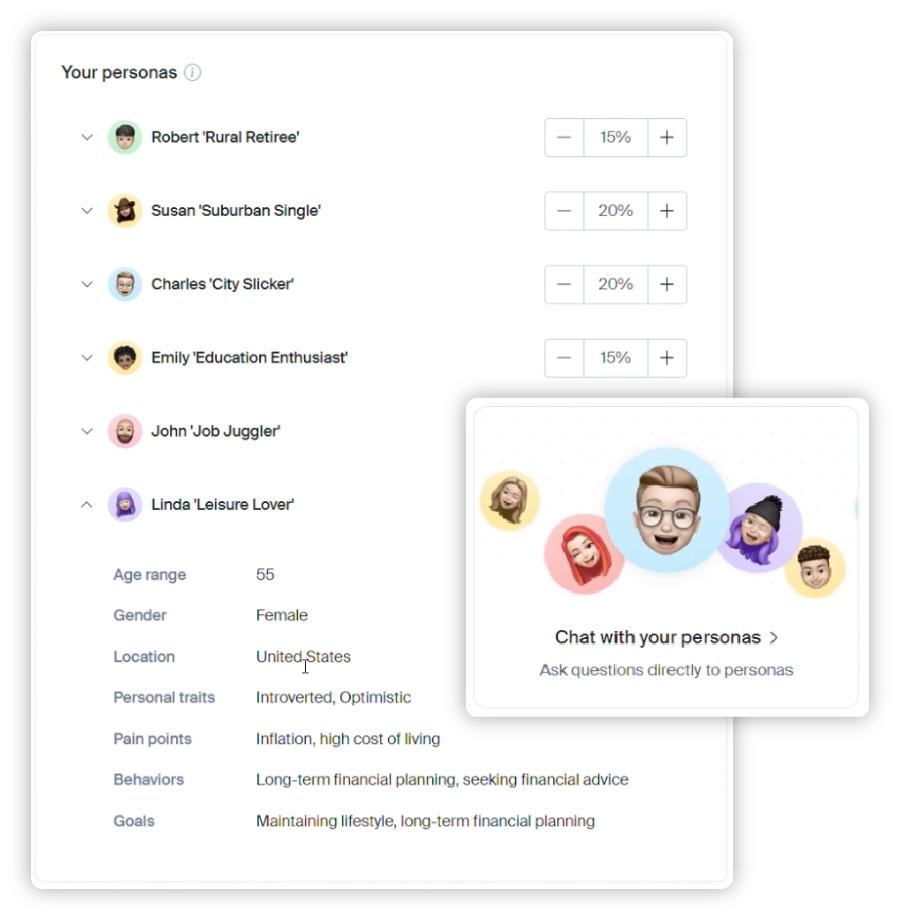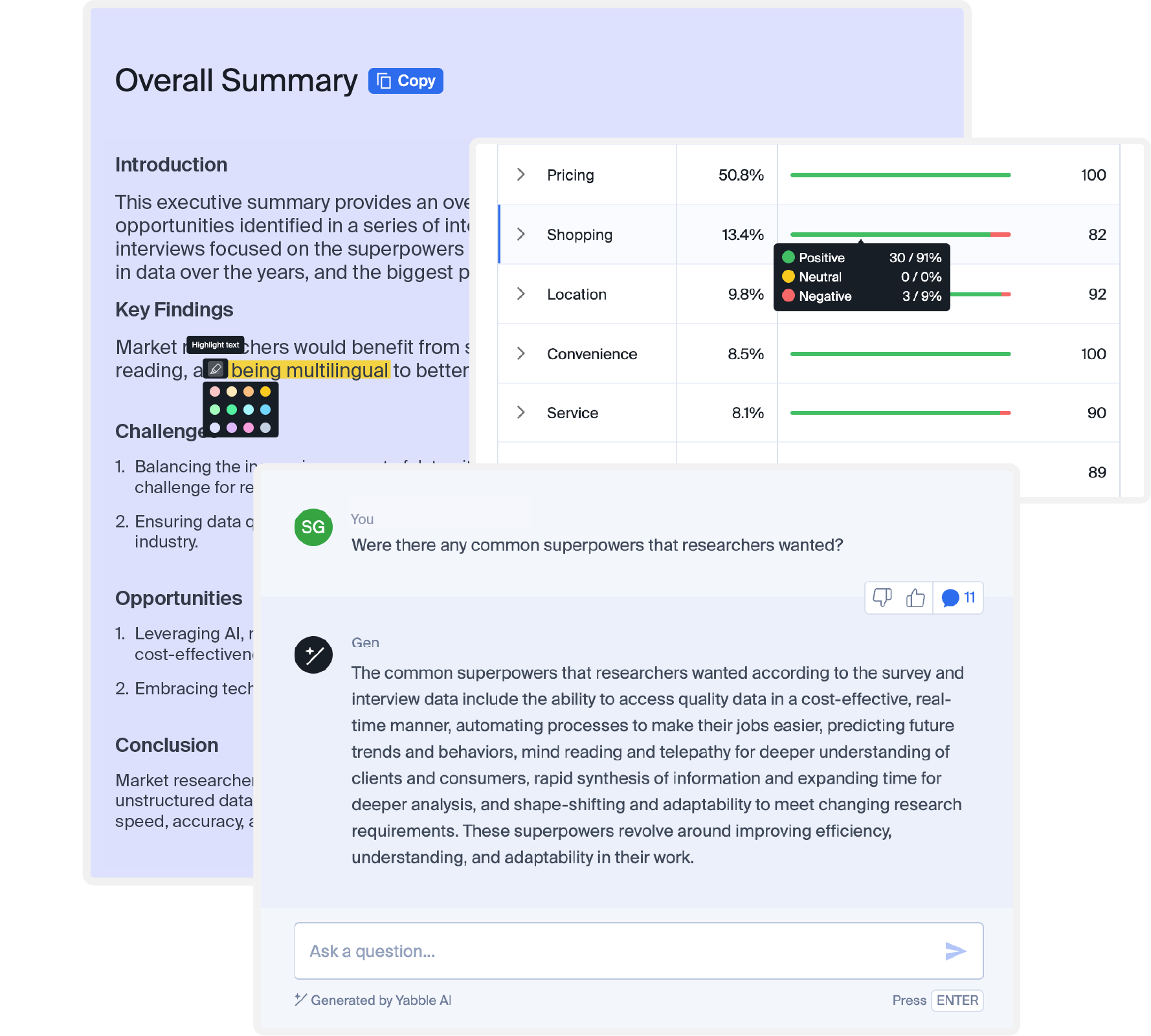 With the power of Yabble AI, teams are now able to:
Access insights in minutes
Move innovation pipelines forward at record speed
Create meaningful themes and subthemes from data in seconds
Validate multiple hypotheses in real time
Explore variations on ideas in a protected data environment
Free up the best and brightest minds for final analysis and thought leadership
Gain a competitive advantage
Ready to unleash your teams?
Ready to supercharge your insights?
"For the first time, we were able to gather real-time data at a smaller activation cost effectively and provide valuable feedback for future activation."
Senior Manager, Consumer & Shopper Insights
Carlton United Breweries
"To be able to give back to Kiwis and make sure our most vulnerable had access to their grocery essentials was a huge privilege for all the team at Foodstuffs. By partnering with Yabble, we were able to read and anticipate customer concerns and shopping behaviors and provide actionable insights for all our store owners across New Zealand, so they in turn could support their communities in the best way possible."
General Manager Marketing & CX Strategy
Foodstuffs Group
"Putting our customers' needs at the heart of our innovation is crucial. Our Sky Nation Customer Community run using Yabble's tools is one of our greatest assets for rich conversations and ideation."
Head of Marketing Strategy, CX & Data Insights
Sky NZ
"The Yabble platform turns what's usually quite a cumbersome, costly, time-intensive process into something quick, easy, and cost-effective — meaning we can actually perform market research more regularly and get more from our data."
Nick Cook, General Manager of Marketing
Mad Mex
You're in good company
Leading brands use Yabble to generate insights and drive growth. Here are just a few of the names you'll join: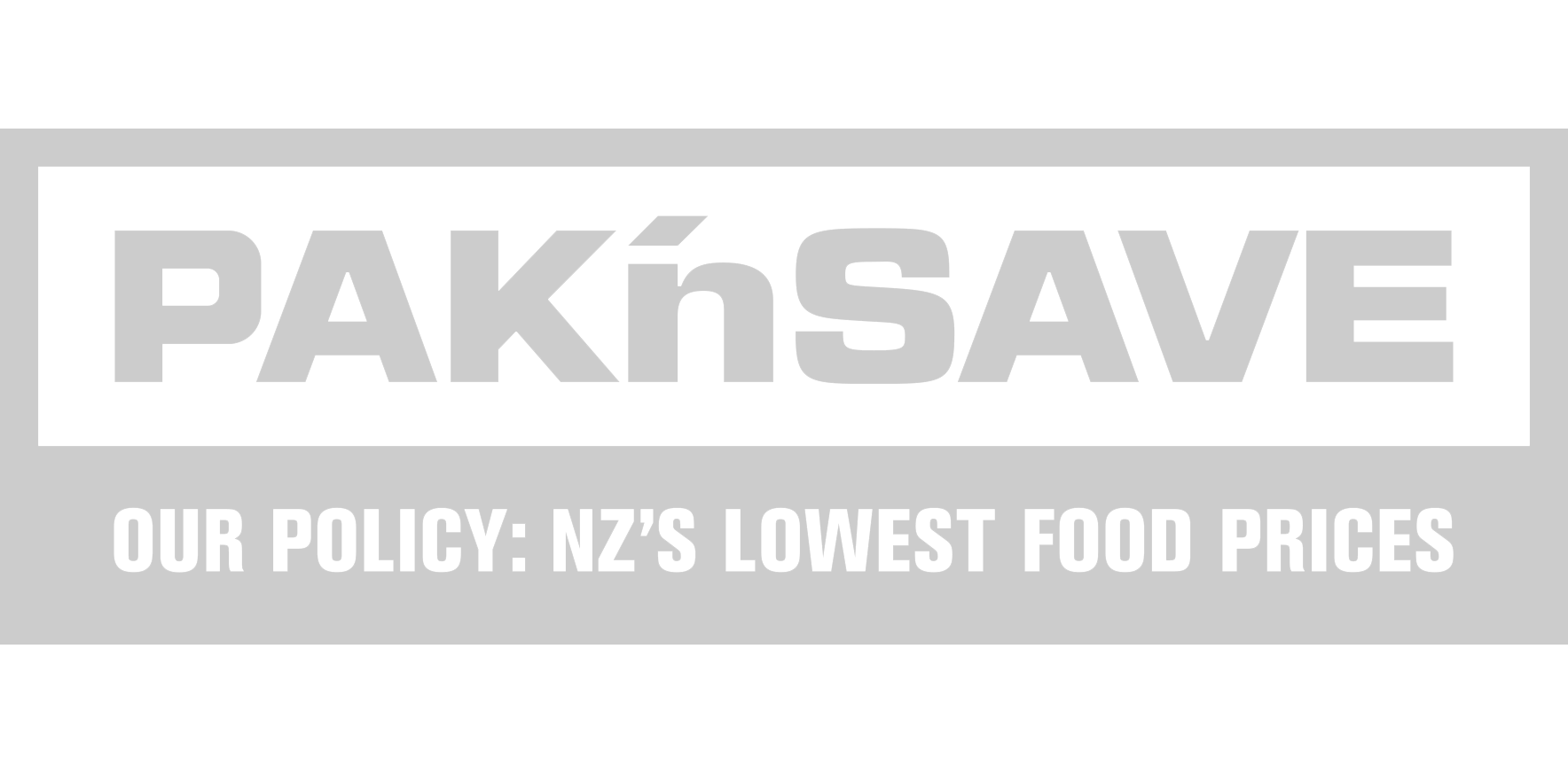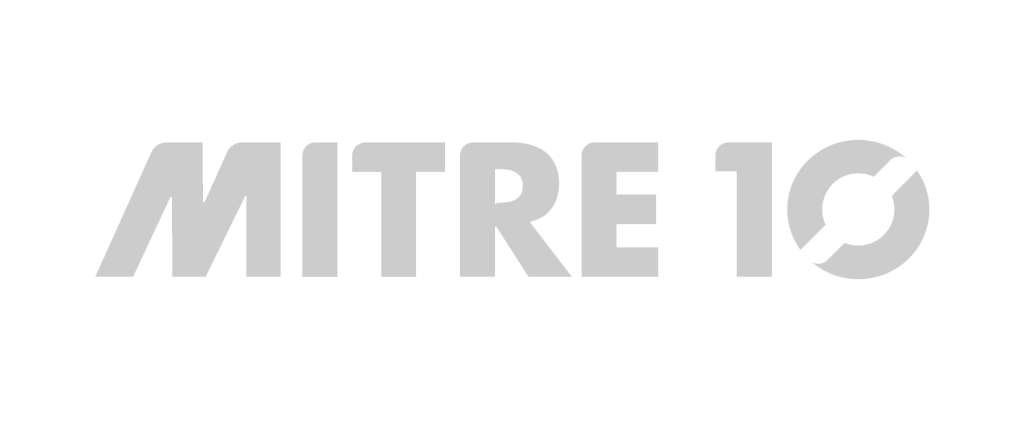 Harness the power of Yabble's AI solutions. Yabble it.
Get in touch today to revolutionize your insights!